Established in 1985 providing Communal Cleaning & Grounds Maintenance Services. RAMS Maintenance has evolved to service the needs of property managers and directors of flat management companies. We provide Communal Cleaning Services and Grounds Maintenance Services. In addition we provide associated support services including window cleaning, carpet cleaning, weed control and pressure washing. We understand the type of clients we have and the residents needs on the blocks we service. We do not try to offer all solutions for all maintenance needs at a site but we are equipped to do the general cleaning and grounds maintenance tasks well. We do small maintenance tasks such as adjust doors, change light bulbs and simple handyman services. We use commercial quality garden maintenance equipment and have modern machinery. We use commercial back pack vacuums for cleaning and have a commercial carpet cleaning set up. We are trained where necessary to deliver the best results. We are recommended by our clients because of our professional attitude but also because we have a "can do" attitude. We are polite to residents, staff are uniformed and our van has signage so residents know we are on site. We return calls and provide clients with a couple of contact numbers, we respond quickly to emails and en-devour to sort out any problems arising in a timely manner. We are large enough that we do not close down for Holiday periods over Christmas or New year or close for summer holidays. We are fully insured.
Please contact via email or phone if you would like to know more
Based in St Albans & Hatfield Herts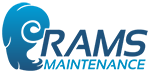 Our Service Area Covers North London, Herts, Middlesex & Iselworth. We currently have contracts in Enfield, Southgate, Muswell Hill, Barnet, St Albans, Welwyn Garden City, Harpenden, Watford, Bushey, Harrow & Iselworth.